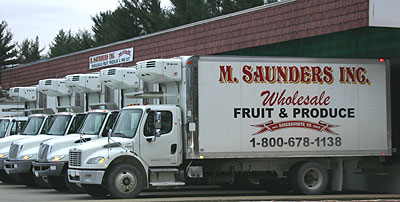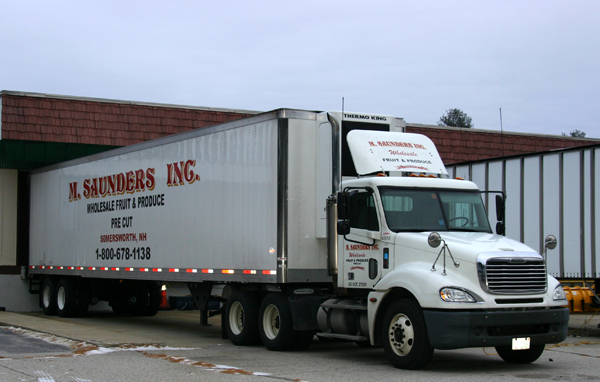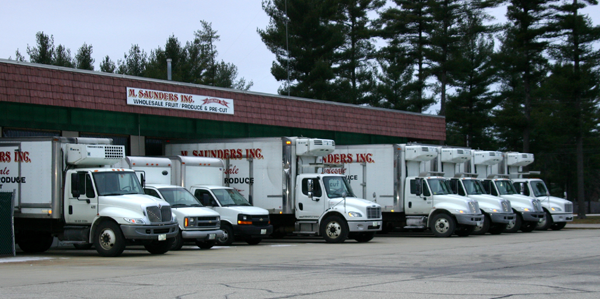 M. Saunders Wholesale Fruit and Produce is located in Somersworth, NH and prides itself on being able to provide the freshest and highest quality fruit and produce to its customers.
In 1909, Myer Saunders started a produce company with one truck and a dream - supplying the hotels, restaurants and institutions in Southern New Hampshire with fresh fruit and produce. Six days of the week, Myer would make the round trip drive from Dover to the old Quincy Market in Haymarket Square in Massachusetts. Once there, he would load the produce himself onto the back of the truck, drive back to New Hampshire and deliver everything on the same day. Myer took the time to check the quality and freshness of his products by hand guaranteeing the best product for the price.
M. Saunders has been providing quality service throughout New England since 1909.
Myer's son Arthur would soon follow in his father's footsteps.  When Arthur was 17 he enlisted in the Army.  After serving two years in WWII he returned home to  help his father run the business.  His father trained him on every aspect of the company - from driving the delivery trucks to the hands-on approach of checking for quality, pricing and customer service.
In 1951, Arthur took over the day-to-day running of the business and expanded it to include four delivery trucks. He moved into a warehouse on East street in Dover, NH  where the business stayed until 2003.
Arthur and his wife Ruth also settled in Dover, NH where they raised their three children - Marc, Norman and Steven. As soon as they were old enough, the boys began to work and learn the business. Just as his father did, Arthur mentored his sons on everything from driving the trucks to his father's hands-on approach of buying and selling fruit and produce.
In 1995, under the guidance of Marc, a new subsidiary was formed - Myer's Finest. Located in a state-of-the-art facility, Myer's Finest provides its customers with a complete line of chemical free, pre-cut vegetables and salad mix varieties with only 24 hours notice needed. Recently, cut fruit was added to the list.
M. Saunders signature brand of pre-cut produce - Myer's Finest - is named for their founder and grandfather.
Today, the business is now in its third generation and is run by Myer's grandsons, Marc and Norman.  In 2003, the business moved to a larger facility in Somersworth, NH to accommodate the growing needs of its customers. M. Saunders now boasts 40 employees and 15 refrigerated trucks, including a 45 foot tractor trailer which makes daily runs to the market in Boston.
M. Saunders, Inc. prides itself on being able to provide the freshest and highest quality fruit and produce to its customers. They are fully insured.